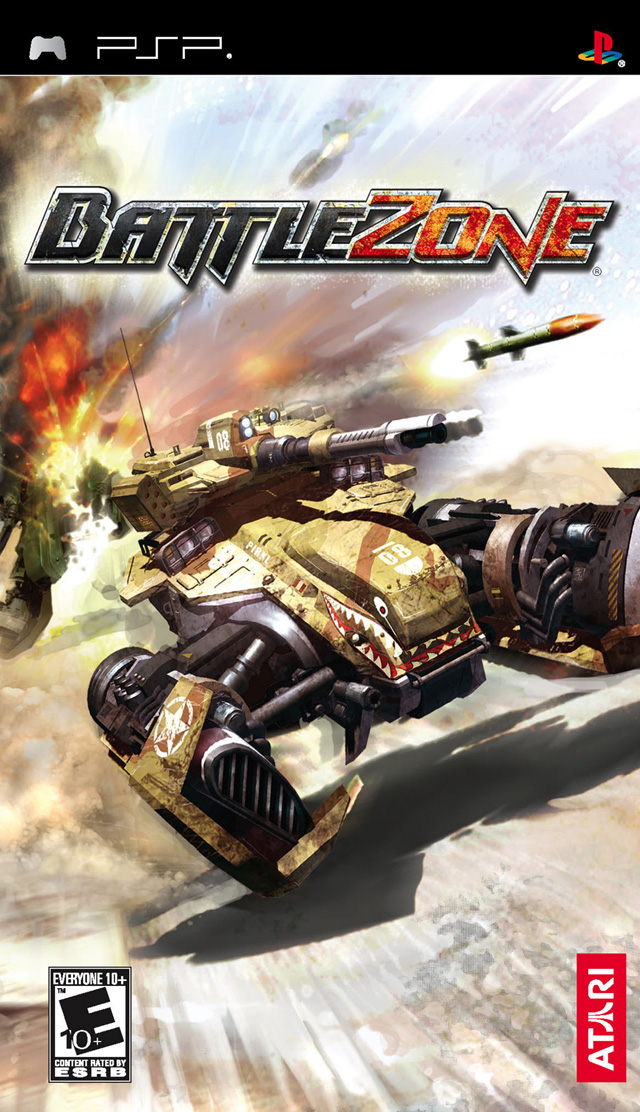 While at Paradigm Entertainment, I worked on Battlezone as a Level Designer. The game was developed for PSP using Renderware. Battlezone is an arena-based hovertank game with 6 unique game modes and a dozen levels. Three types of tanks were balanced in a rock-paper-scissors format. The game featured upgradable weapons, tank customization, 4 player wifi and AI bots. It also included an online map editor which could be used to create custom maps you could download directly to your psp.
As a Level Designer I created 3 unique maps for the game and added gametypes and AI to all of the remaining levels.
Responsibilities
Designed 3 unique levels using Adobe Illustrator, edited elements of existing levels.
Created whitebox levels using Maya and Renderware.
Added Gamemode entities and AI nodes to all levels.
Play tested and provided balancing feedback for vehicle combat systems.